Datasheet
EcoRange 5L Cabinet
Ecorange 5L cabinets allows you to store chemical concentrates safely, limits contact with concentrated chemicals and minimizes the risk of theft. The cabinet holds 5 litres/1 gallon of concentrated chemical in a container.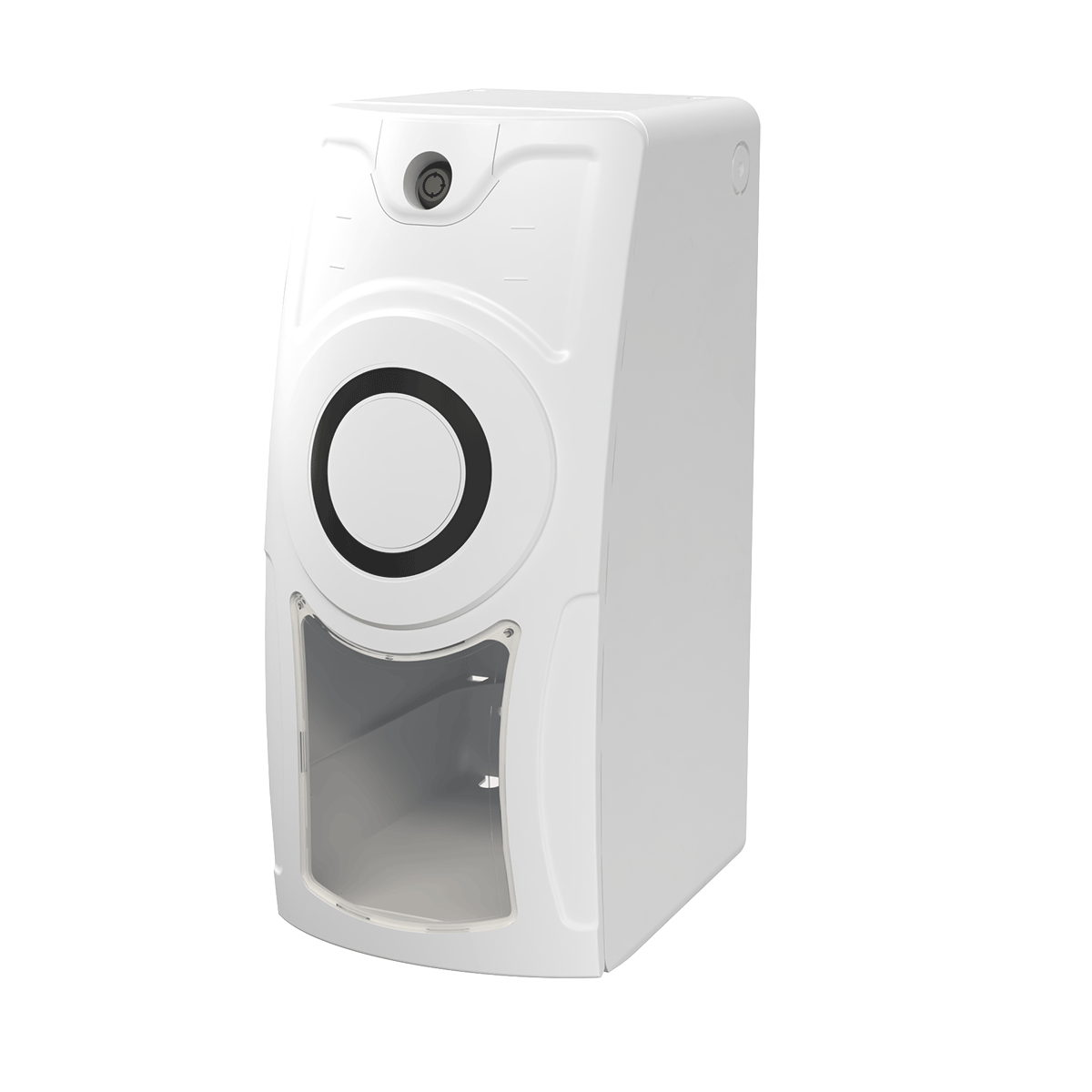 Dimensions (inches) (H x W x L)
16″ x 6.85″ x 9.5″
Weight
2.43 lbs.
Branding (mm) (H x W)
Branding plaque max: H 5cm x W 5cm

Cover ring: grey as standard, blue, green, red and yellow available as options

The front cover circular plaque can be customized with your company logo (minimum order quantities apply)
Capacity
5L container
Material
Cover/Backplate: Glass Bead Polypropylene (GBPP)
Accessories
Colored rings
Cabinet Lock
Metal barrel lock or plastic lock options (both included in box)
Technical specifications
Cabinet
Metal lock and keys
Plastic lock and keys
Sinker support & ring (EcoMulti and EcoShot)
Clear PVC tube – 8 x 11 (500mm)
Cabinet unit for pouch fill or container
Drilling template
Screw pack
In the box
| Part number | Description |
| --- | --- |
| DCAB-5L/D9 | EcoRange Cabinet 5L – White |
| DCABB-5L/D9 | EcoRange Cabinet 5L – Black |
Part numbers
Shipping method
Quantity of units
Dimensions
L x W x H (inches)
Net packed weight (lbs.)
Unit
1
16.14″ x 7″ x 10.25″
3.3 lbs.
Case
6
25.5″ x 21.25″ x 20.5″
22 lbs.
Pallet
60
48.82″ x 39.37″ x 46″
242.5 lbs.
Euro Pallet
48
48.82″ x 32.25″ x 46″
203 lbs.
Shipping info